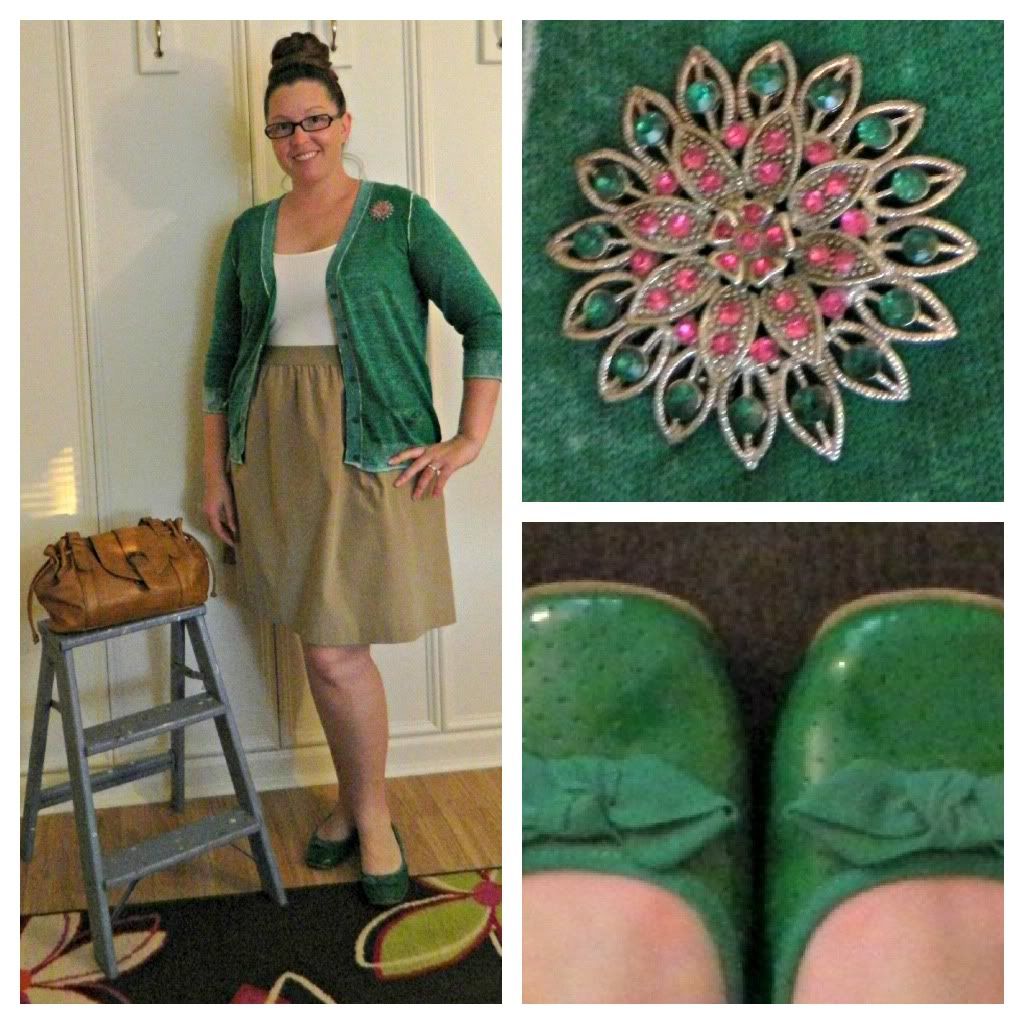 I woke up late and ran out of time to take photos this morning. I wore this same outfit today, but instead of the tan bag, I have my yellow bag and instead of wearing my hair up, It is down and curly.
My whole weekend was spent doing homework. I have 2 papers written and our video presentation is completed. I still have one more paper to write tonight. The last class of this course is tomorrow night. I will be soooo happy to have a small break before the next course starts! This one was rough!
Friday night we watched a late showing of The Dark Knight Rises. I think we are going to see it again this weekend. It was good. I just have one things to say. (I won't spoil it, promise.) I KNEW IT!!!!
Question for you all. I blow dry my hair in the morning and then curl it. But, by the time I get to work, the curls have mostly fallen out. Why? Before I blow dry it, I use a bit of moroccon oil and heat protector spray. Then blow it dry. curl it up and then spray with hairspray. I have also tried using gel in my hair before blowing it dry and the curl still won't stay in. They get droopy. Do you have any tips or tricks I should try?
Today's Outfit:
Sweater - Gap
Dress - Land's End Canvas
Shoes - Payless
Bag - Nine West
Brooch - Gifted