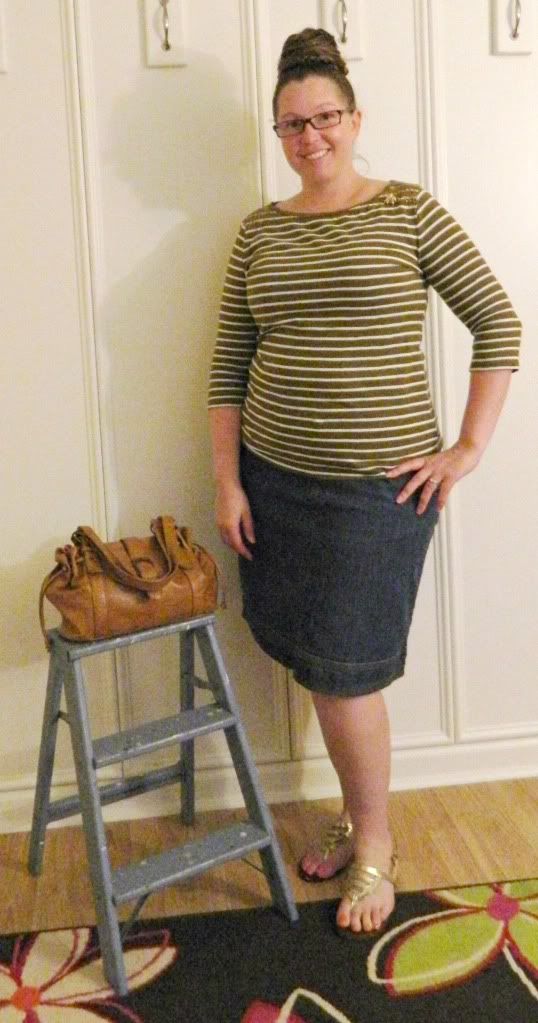 Today is all about comfort. I have to work all day and then sit in a classroom for 4 hours getting my learning on.
This class is an HR class and I find them highly interesting since that is what I am trying to get into. It is so hard to find a job in HR though. They all want 3-4 years experience even for an entry level job. How can I get an entry level HR job if I don't have any experience? It just boggles my mind.....
Why is my outfit photo so grainy? I have no clue. I really need to figure out my camera better.
Today's Outfit:
Top - Target
Tank - Kohls
Skirt - Boden
Shoes - DSW
Bag - Chadwicks
Brooch - Gifted