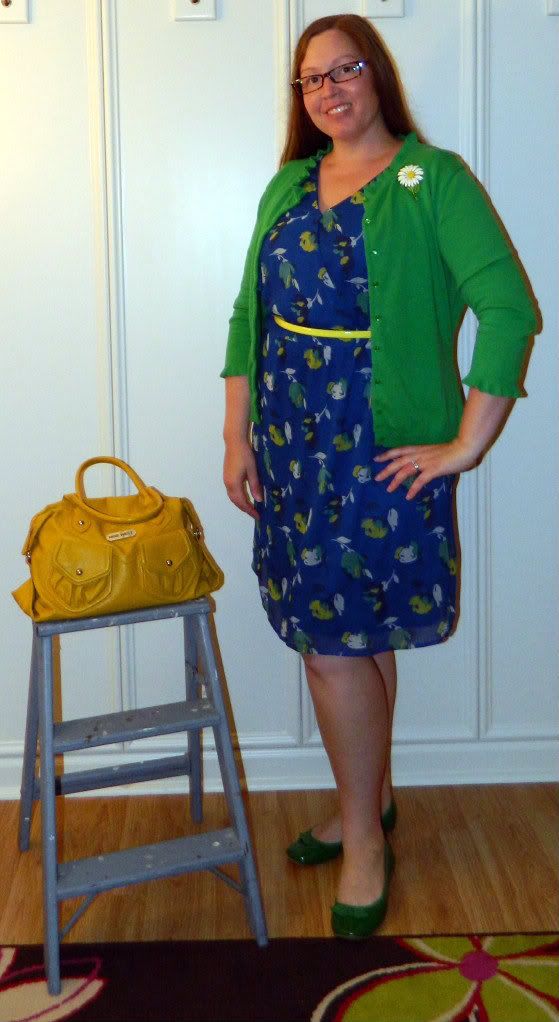 Did you all have a great weekend?
Saturday, I ran errands and did a little bit of cleaning. Sunday I went up to my dad's and helped him set up for his garage sale he is having this weekend.
Things I learned this week on slim fast. The week went very well. I was under my calories each day. I felt satisfied all week. I think this will actually be easy. On the weekend, I didn't do the slim fast thing and just counted calories. I did horrible! Soda is easy to drink and something that I need to cut out. But it's hard at restaurants, especially if their water is nasty. Other than that, I don't think I did too bad this week. I will weigh in at the gym tonight and see if I've lost anything.
We went to the gym three nights last week. This week we will only be able to go twice because of school. This week I am going to do the treadmill for my cardio and try and start jogging again.
Today's Outfit:
Sweater - Chadwick's
Dress - Old Navy
Belt - JC Penny
Shoes - Payless
Bag - Nine West
Brooch - Gifted