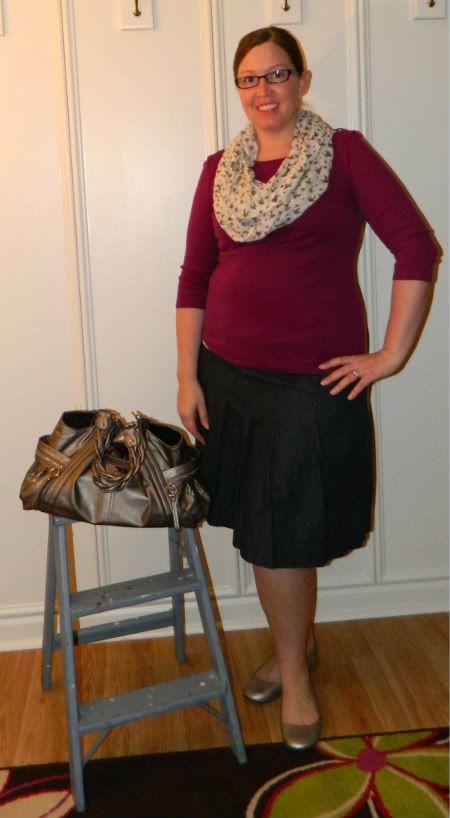 How was your weekend? I had a good one.
Saturday was spent just lazing about. Then in the afternoon we took my car to get washed, we went grocery shopping, Walmart shopping and hubs mowed the lawn. We also went to Home Depot and Lowe's and got some stuff for the lawn.
Sunday we cleaned up the flower beds, raked the mulch, I planted some more phlox (I'll plant flowers in my containers and some new rose bushes next weekend) Hubs spread some grass seed. After we got cleaned up, went out for dinner and had a nice relaxing evening.
Today's Outfit:
Top - Victoria's secret
Scarf - Walmart
Skirt - Ebay
Shoes - Target
Bag - Relic